We get it. Finding a new place can be stressful. But it doesn't have to be! Upgrading your living space is a total-breeze, if you know what to look for of course. Here's our list of the best apartment features you need to make sure are on your radar, and our tips and tricks on how to get the best deal possible!
Best Apartment Features:
1. Well-Maintained Property: A well maintained property is a clear indicator of what your experience with the facility is going to be like. Is the parking lot properly plowed and in a timely fashion? Is the lawn cut frequently? Are the exterior windows clean? These things make a big difference in your quality of life and give you a proper insight to how responsive management is. You can bet if they take care of the property well, they will take care of you well in a time of need.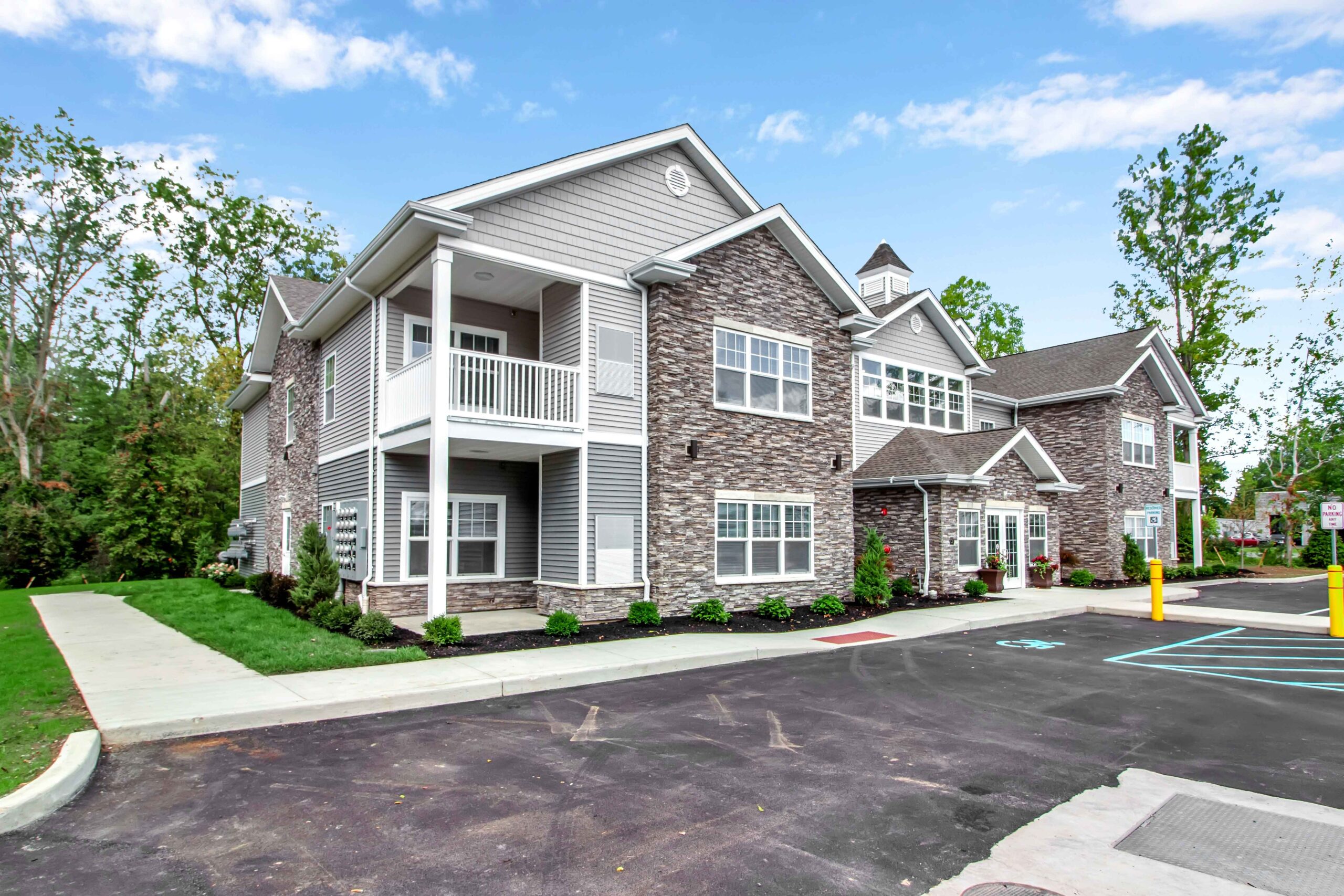 2. Clean Interior Common Spaces: Common spaces within a facility are a luxury, unless of course they're eye sores. Take note of how clean the common spaces are. Again, it's going to not only improve your quality of life within the facility, but it's also another great indicator of how responsive the staff and management are.
3. Amenities: The perks of a great place can go way beyond just a comfortable living space. Many upscale facilities include popular amenities like gyms, conference rooms, private workstations, on-site dining, common outdoor spaces, and more. Make sure to check out the amenities available when looking for a new place. It can be the difference between upgrading your living space versus upgrading your lifestyle.
4. Security: This one goes without saying, but everyone wants to feel secure in their space. Make sure to ask about security options. Is the parking lot gated? Are there 24-hour surveillance systems? Is the property fully lit with proper lighting? Knowing these things is not only going to give you peace of mind, but will also ensure you have the best experience possible within your new facility.
5. In-Unit Appliances: In our opinion, this one is an absolute must. Long gone are the days of sitting for hours in a laundry mat waiting for that third load to dry. If you have never had the luxury of living in a space with personal appliances, we cannot recommend it enough. Furthermore, if you've had personal appliances and you're thinking you'll be fine without them, we strongly advise against it. It's one of those things you won't miss until it's gone. Added bonus for brand-new stainless-steel appliances!
6. Furnished Living Space: A furnished space is ideal for first time renters and seasoned vets alike. Not only is it going to save you a few bucks not having to upgrade your furniture, but it's also going to make the hassle of moving far less stressful. If you can afford too, grabbing a fully furnished apartment is a fast and easy way to modernize your belongings and enjoy a move-in ready space.
7. Pet-Friendly Units: Furry friends can be a huge part of our lives. For many, the thought of leaving them behind is unbearable. So don't settle! If you're a pet owner, there are tons of great pet-friendly options available. Some of which even include amenities geared towards pets like washing stations, pet relief stations, and more. Fido is part of the family, so ensure his quality of life is just as great as yours.
8. Outdoor Space: Finding a location with an outdoor space is tough. So, if you find one, act fast! We don't get many sunny days around here, but we can assure you that when we do, you'll be excited to spend them outdoors. Private outdoor spaces are great, but having a public outdoor space is even better! Shared patios, grilling stations, sunbathing spots, are all incredible ways to meet new people and really gives your building more of a community feel. If you find a spot with a great outdoor space, the time to act is now!
9. Updated Kitchen & Bathroom: If you've ever done any type of remodeling, you know that the kitchen and bathroom are the biggest undertakings and the most expensive changes. Finding a unit with an updated kitchen and bathroom is a total score as you can rest assured these will be the last spaces a landlord would be willing to make changes to. If you're happy with your kitchen and bathroom you've officially struck apartment gold.
10. Parking: On-site parking is absolutely essential. Especially if your new space is located in a downtown setting. Nobody wants to struggle driving up and down the cold wintery streets, endlessly searching for a spot to squeeze into. Even if it adds a bit of an additional cost, having your own dedicated parking space located just a few feet from your living space is worth it.
11. Storage Space: This one is often overlooked until you start stacking storage bins on top of the fridge. Don't underestimate the importance of storage space. Having enough room for clothes, storage for essentials like cleaning products, brooms, vacuums, etc. is a luxury you won't know how you lived without until you have it.
Steps For Finding Your Place:
1. Determine Your Rental Budget: Don't make the mistake of getting a place you can't afford. There's an old adage that still rings true. Your monthly income should be at least three times your rent. Meaning, if your rent is $1000 per month, you should be bringing home at least $3000 per month in order to live comfortably. Don't over exert your budget. It's going to go a long way in making sure you live comfortably and eliminate unneeded stress from your life.
Rent Calculator – How Much Rent Can I Afford?
2. Narrow Your Location: You've heard it before. Location, location, location! Now you might think that only applies to ownership, but that couldn't be further from the truth. When selecting your new place, keep in mind your commutes to essential spots. Work, grocery store, family, your favorite restaurant. The distance traveled to all these locations is going to be essential as time goes on. Sure, you might not mind driving an hour to work the first week you move in, but fast forward 6 months and we assure you that will get tiresome quick. Try to find a location within 20 mins of everything you need. This has been proven to be the "sweet spot" for commute times where it's just far enough away for a change in scenery, but not so far that your daily commute becomes a chore.
3. Start Early: There's no more fearful experience than having to move on a whim. Packing up your whole life and heading out is a big undertaking to say the least. So, give yourself enough time to do it comfortably. You should start your search at least 3-6 months before you plan on moving. This is going to give you enough time to not only find the perfect location and search for the best deal, but will also allow you to slowly pack and gather your things. Eliminate the stress of moving and ensure you've gotten the best possible deal on your new place. Now that's a win-win!
4. Look Into New Builds: In our not so humble opinion, new builds are always the way to go if you can swing it. We think it goes without saying the number of advantages that go into being the first one in a space, namely the comfort in knowing everything is brand new. Carpets are fresh, appliances are untouched, nobody has ever used your shower or toilet, the list goes on and on. Not to mention, many new builds include move-in specials since they are focused on filling a large number of units fast. If you find a new build, jump on it fast because these units DO NOT last long.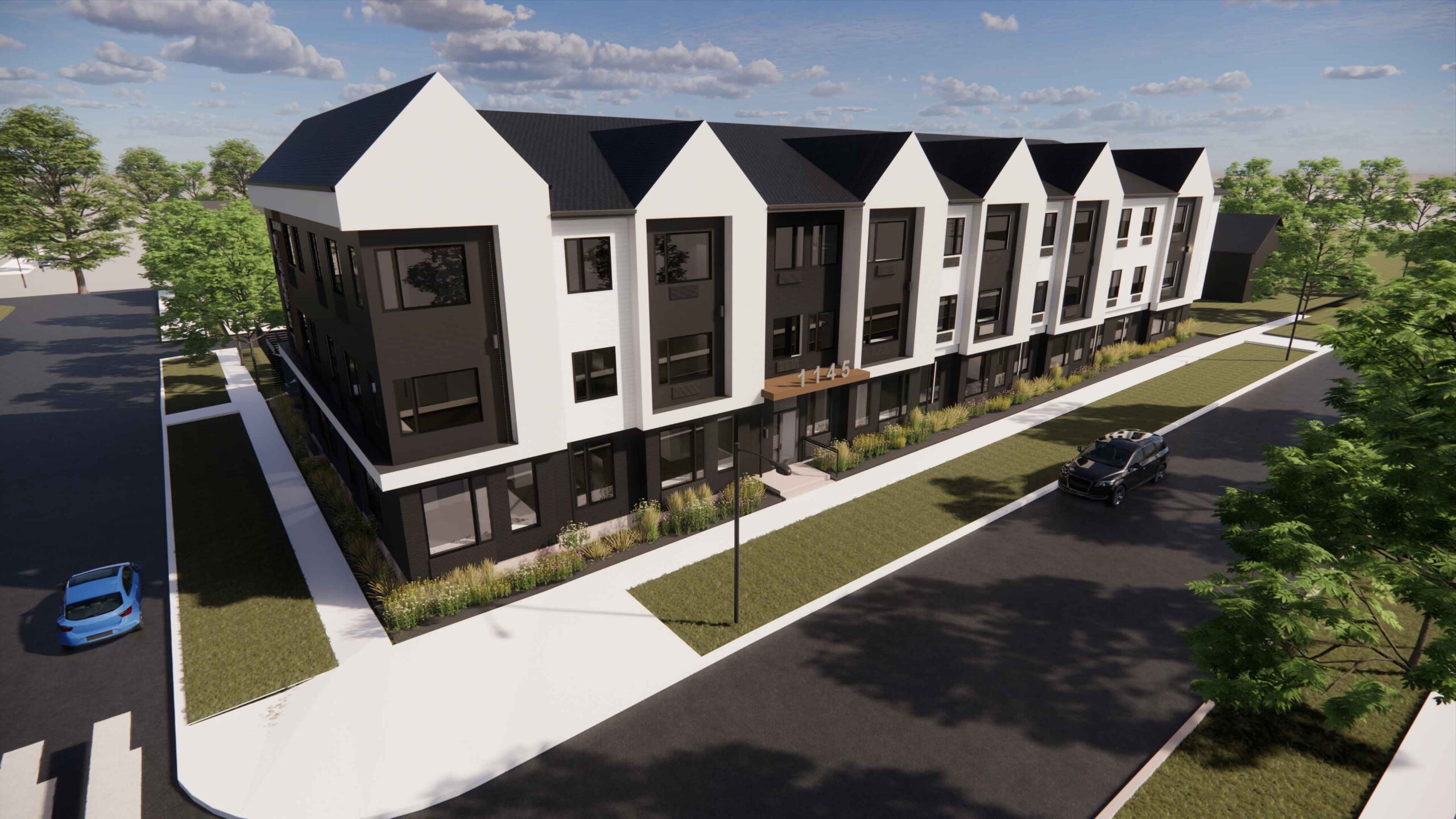 5. Take The Tour: The final step is to take a tour. We can't stress this enough. Photos and online walkthroughs are great, but you need to see the unit for yourself before inking a deal. Take note of things that may not be represented on the site. How loud is the street noise? Can you hear your future neighbors through the walls? Is there any current damage to the property? All of these things you will only be able to determine by being present in the location. Don't leave it up it to chance. Take a few minutes to assess the space in person instead of finding out the hard way your new neighbor is a late night, heavy metal drummer.
Tips For Saving Money:
1. Team Up with A Roommate: What's the easiest way to afford a great place? Split the cost of course! It goes without saying that having a larger budget will allow you to get a better place. Not to mention you'll be splitting up utilities like gas, electric, cable, and internet. So go ahead and go all out on streaming services, and crank that winter heat right up to 70 knowing your bills aren't nearly as expensive when they're split in half.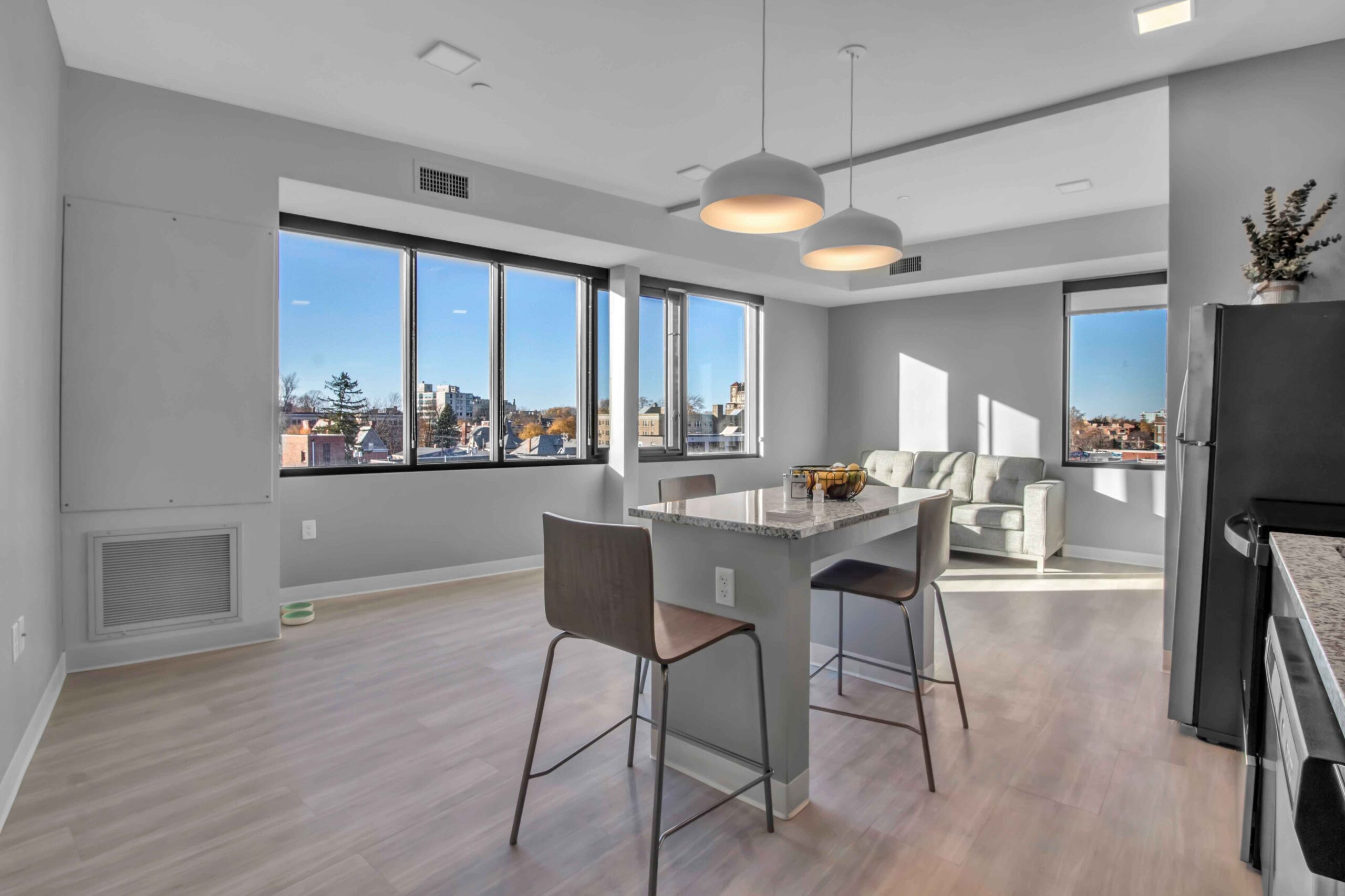 2. Search For Rental Specials: Like we said before, new apartment properties will typically offer specials. The reason being is they're interested in filling many units at one time. So don't sleep on these opportunities. A free month rent, discounted security deposits, discounted rent for referring a friend are all common move-in specials. Some even offer additional perks like free parking spaces and gym memberships. Do not forget to ask about rental specials. You may be surprised what you can get included.
Contact our leasing team today to learn about current leasing specials!
3. Avoid Heavy Traffic Seasons: Moving in the dead of winter is no fun. But, if you can fight through the chill in the air loading up your U-Haul, you may just save a few bucks. Negotiating your rent in a time when people aren't typically moving is a great way to lock down an amazing spot at a price you can afford. Skip the summer crowd or the college kid semester change. Again, nobody wants to move in March, but if you can make the swing it will most likely save you some cash in the long run.
4. Jump On a Great Deal: Most people don't realize just how often rent prices change. In most cases the rent price can change daily based on supply and demand. If you find a great deal, act fast! Tell the leasing agent that you're serious and fill out an application. Just filling out an application does not mean you have to take the apartment, but getting the ball rolling fast to ensure you don't miss out on a great deal is absolutely essential!
5. Negotiate Lower Rent With A Longer Lease Term: A one year lease is pretty typical. But did you know you can negotiate a lower rent cost if you're willing to commit for a bit longer? On average people stay in an apartment for at least 3 years, so don't be afraid to ask the rent price for a 2 or 3-year lease. You're most likely going to stay in the location that long anyways, and there can be big savings to be had!
How To Close the Deal:
1. Prepare Your Documents: In many cases you won't need much to get to the ball rolling. However, having a copy of your driver's license and your last paystub on hand is going to expedite the rental process substantially. So, if you're serious about a space, it's not a bad idea to have some copies on you.
2. Gather Your First Month & Safety Deposit: Many rentals require a security deposit of one month's rent and your first month's payment at signing. So, before you think about inking a deal, make sure to have at least that much cash on hand or you could lose your dream location.
3. Perform A Walkthrough of The Unit: Taking a final walkthrough of the unit is essential for the sake of your security deposit. You'll want to note any damage you see at the time of the walkthrough to ensure that you're not left with the bill when it's time to move on.
4. Read Over Your Lease: Take the time to fully comprehend your lease. If you need to take it home or ask questions, don't hesitate. This is a big commitment so don't feel rushed or pressured. Leases vary depending on length of time and contract terms. Sign only when you feel comfortable.
5. Ask About Online Payments: In 2023 nobody wants to write a check. It's annoying. You may have to make an extra trip to drop it off? The money comes out of your account at the discretion of when your landlord wants to go cash it. No thanks! Take advantage of paying online when you can and have the cash come out of your account on your terms, not there's.
So, there you go. Everything you need to know to find that location of your dreams at a budget you can afford. Now if you want to make your search super easy, make sure to check out our many listings of high-quality and budget friendly spaces near you to find the perfect space to call home!