We know finding the perfect lot for your real estate venture can be exciting and complex. That passion and excitement of getting things rolling is a feeling we all chase. It's what makes us who we are. However, it's important to keep in mind not to get ahead of ourselves and let that excitement take control. When looking for a new commercial location, it's best to take your time, slow it down, and find the perfect location to fit your current and future needs. But how do you know the key features that are must-haves in that new space? We're glad you asked. Here's our 3 key points to focus on to make sure your new location is a profitable one.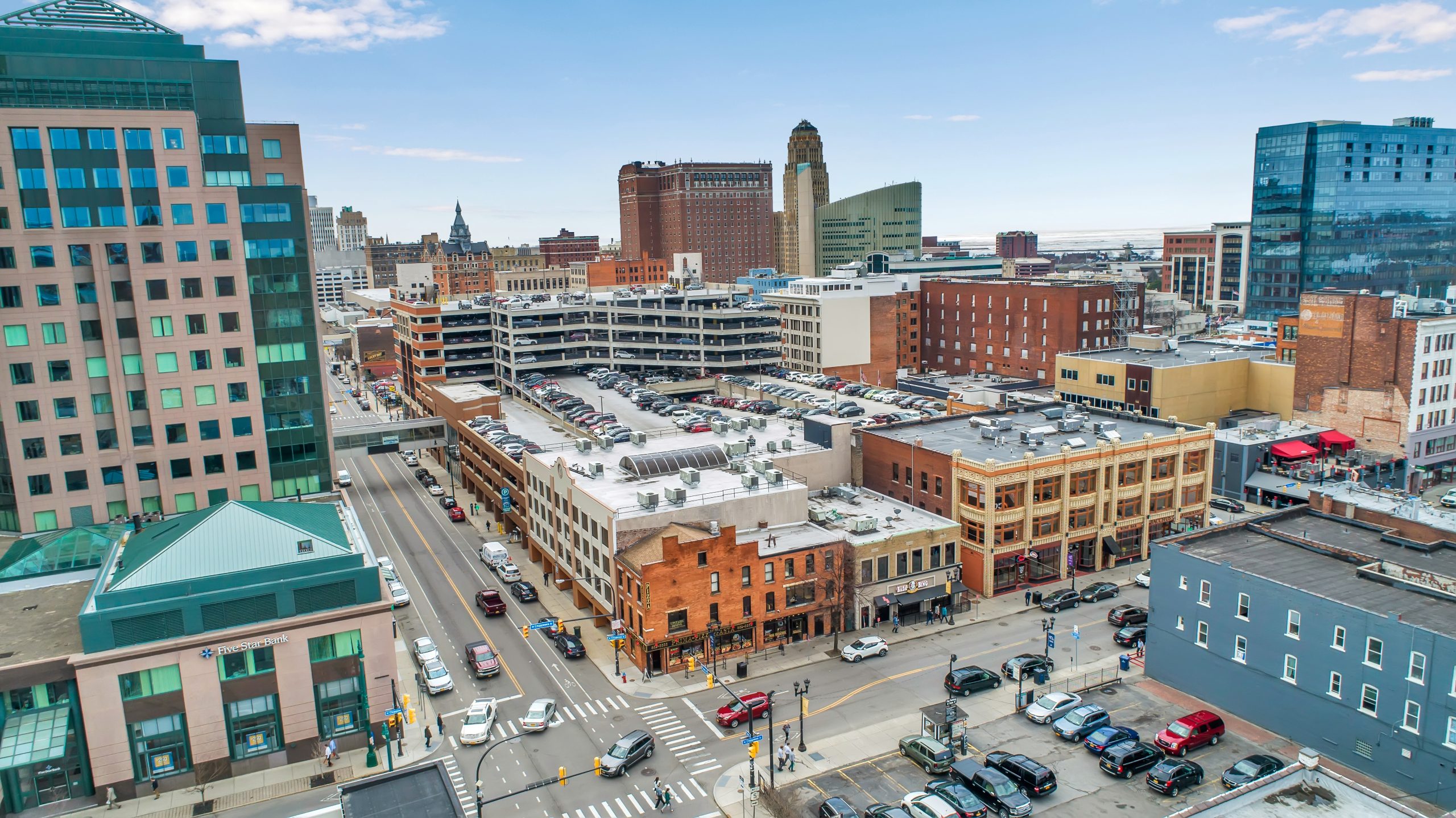 Location, Location, Location
Now we're sure you've heard this mantra pertaining to real estate before. But, have you ever stopped to consider what it actually means? Doing a deeper dive into your location could be the key to success! Here's what you need to look for.
Lot Location: Sure, you can probably grab a cheap lot in the middle of nowhere. But does the savings outweigh your potential long-term loss? In most cases the answer is no. It's important to spend a few extra bucks in the beginning to ensure the long-term growth of your establishment and maintain a higher resale value when it's time to move on.
Area Development: Your specific lot isn't the only thing you need to consider. Also take into account what's going on around you. Are you locating yourself in the middle of a fast-paced, rapidly growing section of town? Or, are you scoring a "deal" on an underdeveloped lot with little future? When choosing a location, make sure to evaluate the environment around you. Your growth and long-term value will most likely replicate your surroundings.
City Infrastructure: When choosing your location, it's important to keep in mind how your clients will reach you. Locations close to subway lines, bus routes, or walking distance from residential properties or hotels fare far better than establishments only accessible from driving distance. Also, make sure you have adequate parking to handle your client load. You may think off-street parking isn't a big deal. But, time and time again consumers have shown that if there's nowhere to park, they're not going. We recommend providing your clients with easy access to all you have to offer.
Go Where The People Are: Now this one may seem a bit obvious, but let us explain. While having an easily accessible location is important, just being closer to your clients is a total home run. Finding a location with a live-in client base, like under an apartment complex or situated in close proximity to student housing is an easy win. Also, locate yourself next to noncompetitive amenities. Meaning, of course you don't want to open a pizza place next to a pizza place. But opening a juice bar next to a gym, now that's a total no brainer!
Technical Compatibility: In today's day and age, not having cell service or WIFI access is borderline criminal. At least that's what your clientele will think. You know it. There's nothing more annoying than going somewhere your phone doesn't work. So, make sure that's never an issue. Locations with low WIFI interference are ALWAYS more valuable. We repeat, always!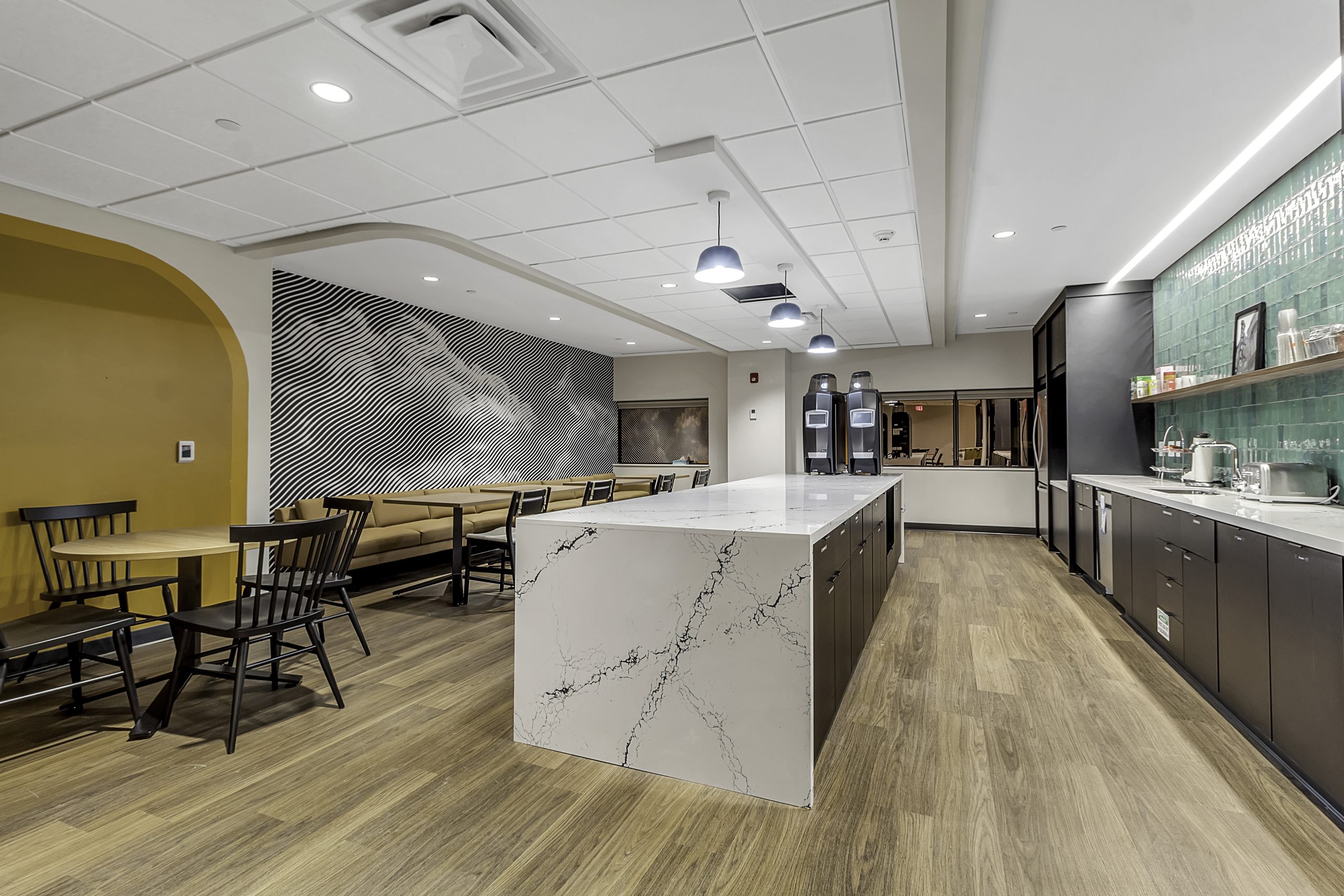 Design For Them, Not For You
You may have a grand design in your head of what you want your establishment to look like. Don't get us wrong, we respect it. But remember to design with your clientele in mind, not necessarily to your own taste. As hard as it may be to look past the things you don't absolutely love, these are the key features you NEED to include to make your space a hit.
Open Floor Plan:

Plain and simple, tight spaces make people uncomfortable. And when people are uncomfortable, they leave the area fast, and more importantly, spend less money. Not only that, but having an open floor plan will save you time and money on build out costs, allows your employees to interact more efficiently with each other and the customer, and eliminates any "too private" areas or blind spots that can be a breeding ground of inefficiency.

Inviting Entry Space:

You've heard the adage you can only make one first impression? Same holds true for your commercial space! If you don't have an inviting entryway, your traffic will drop dramatically. Making sure the entryway is brightly lit, and large enough to accommodate traffic both in and out simultaneously is key to your overall success. Also don't be afraid to spruce it up with some fun decorations or live plants. It may seem like a waste of space, but these things have proven time and time again to ease people's minds and increase foot traffic.

Lighting:

We can't stress this enough. You NEED to incorporate natural lighting into your space. Not only does it make your employees more efficient and productive, but it also boosts sales. In a recent study, scientists found that Walmart stores with natural lighting had a 40% increase in sales when compared to Walmart stores that used only artificial lighting. The numbers don't lie. Although a space with natural lighting may run you a few extra bucks out the gate, the long-term value will always outweigh the cost.

Colors, Textures, & Patterns:

Color selection can drastically affect the mood of the space, and the mood of the employees and clientele that visit. Now don't get us wrong. A splash of color is great, but when thinking of a base color, neutral is the way to go. Warm grays specifically can bring a sense of calm to the space, making employees and customers alike feel at ease. Textures add emotional attributes and dimensionality to the space, while patterns draw the eye to certain areas or highlight certain features. It has been shown time and time again that a mix of residential and commercial design with a light gray palette and natural wood texture is the most pleasing to people's eye. So, if in doubt, you can't go wrong with that model. 
Need a little extra help designing? Check out 7 Commercial Office Design Trends for 2022 | DGI Communications for more great ideas!
Historical Performance
Plain and simple, numbers don't lie. If a site has a reputation of being profitable, history says it will stay that way. So, when looking for a new site, it's important to know why the previous tenants left. Did they move to expand on an already profitable venture? Or, was keeping the doors open a struggle? Now of course different ventures will yield different results, but we can't stress enough that you need to know what sort of traffic is typical of the location before you sign on that dotted line.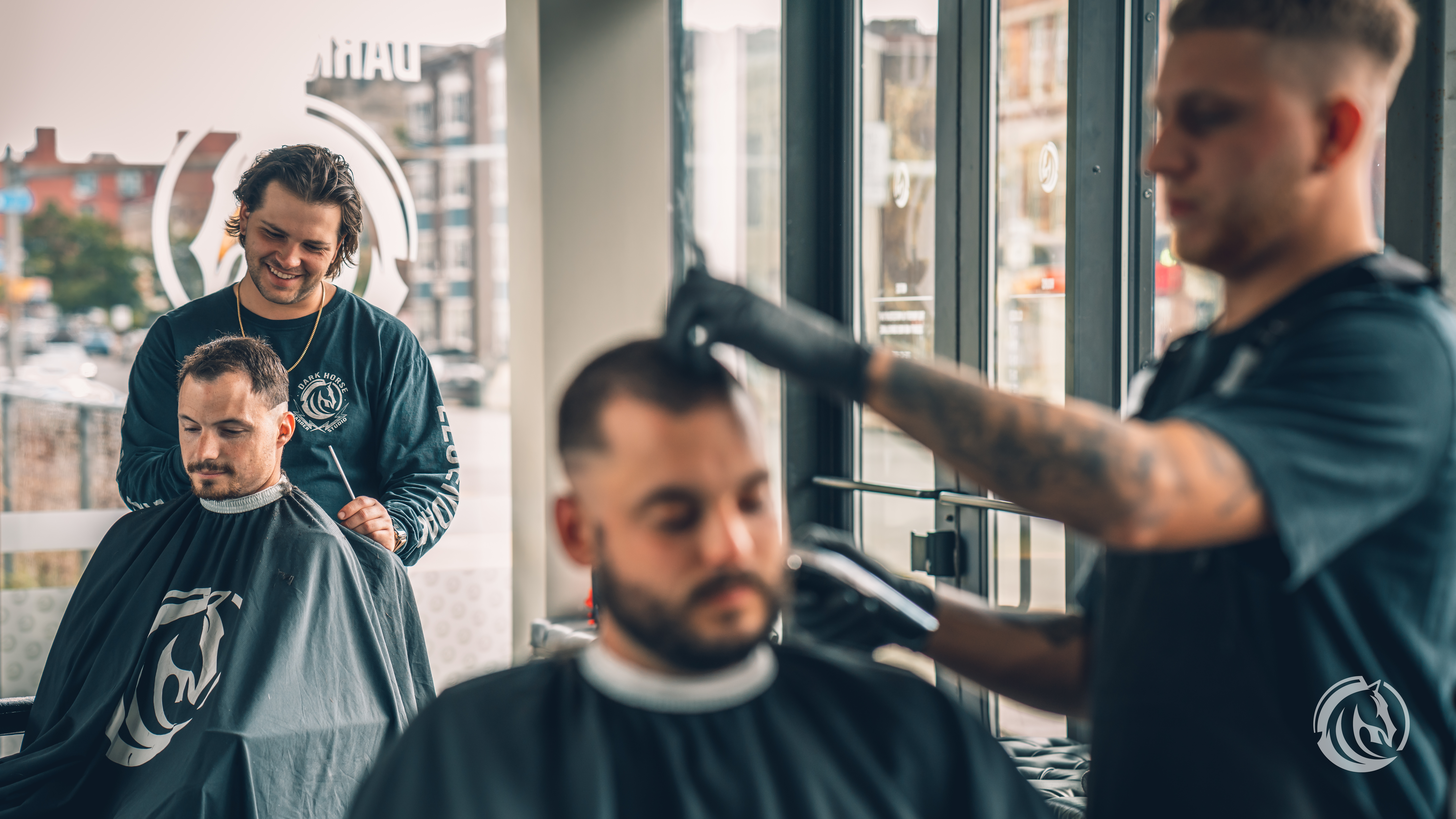 Fill A Need In The Community
One thing you should  consider when choosing a commercial location is the demand for your product or service, if there are other local competitors nearby, and one of the best examples we've seen of this is our very own tenant Edward Fibich with Dark Horse Barber Studio, now located at 1155 Main St, Suite 100 in Buffalo, N.Y. Edward's first location had some flaws. No street visibility, no off-street parking, and low foot traffic on the first floor of an office building on its way out. It was obvious something needed to be done.
When Edward came to us in search of a new location, we took all of these things into account, but recommended the 1155 Main St location because of the need for his services within the community. We knew this location was going to not only meet, but exceed his expectations. Today Dark Horse Barber Studio is a staple of the community, servicing over 500+ clients monthly, and continues to grow!

Want to skip the search and land yourself an incredible site the easy way? We thought you might. Check out our new incredible listings and all the amazing features they offer (many on this list of course) to find the perfect location to fit your needs.
When it was first acquired, 1155 Main St. was just a vacant lot, where an old motel used to stand. The site's potential came from the location. Adjacent to the medical campus and university, located at the gateway to downtown. 1155 Main St. is a successful model that has brought thriving businesses to the area and spurred additional residential developments in the immediate area. 
Key Features:
Located close to the Buffalo Niagara Medical Campus & UB School Of Medicine.

Large live-in client base (220+ luxury apartments) directly above site.

Private off-street parking.

Nearby to Metro Rail & Conventus Building.

Abundant Natural Lighting.

Rooftop Terrace.

Great visibility from Main St.

Top to bottom amenities and modern finishes.

Unique 5-story lighting feature for incredible night time visibility.
This unique building features the perfect combination of natural elements inside, and close proximity outside to all of the best parts of downtown buffalo. The offices are ideal for law firms and offices with medium to large teams, while the downstairs available restaurant space is a prime location in the heart of downtown!
Key Features:
Located in the heart of Downtown Buffalo in close proximity to City Hall, the Central Business District, and the Entertainment District.

Easy parking accessibility located directly next to Pearl St. parking garage.

Full skylight and large windows for amazing natural lighting.

Large, inviting entryway.

Walkable distance from public transport, metro rail, Sahlen Field, fitness centers, restaurants, night clubs, and some of the best hotels in Buffalo.
Located at Waterfront Village Center, 50-60 Lakefront Boulevard is a long term investment and a success due largely to its location and design. Being adjacent to the beautiful waterfront overlooking the Niagara River, a massive atrium that connects three buildings, a perfectly manicured courtyard, and the size of the building has allowed us to be creative, creating custom turnkey office spaces to suit national businesses headquartered in Buffalo. We renovated each office to the custom specifications of our tenants, which is an attractive feature to a business signing a long-term commercial lease.
Key Features:
Located on the beautiful Buffalo waterfront with easy access to I-90 NYS Thruway.

Ample off-street parking in a large lot.

Gorgeous, natural lighting with a walking atrium.

In close proximity to Canalside, Walking Trails, and the Inner Harbor.

Incredible entryway, complete with stunning fountain.

On-site café and eatery.
Have questions about our properties, leasing, and availability? Send us an email at [email protected]  or call us at 716-880-7395.