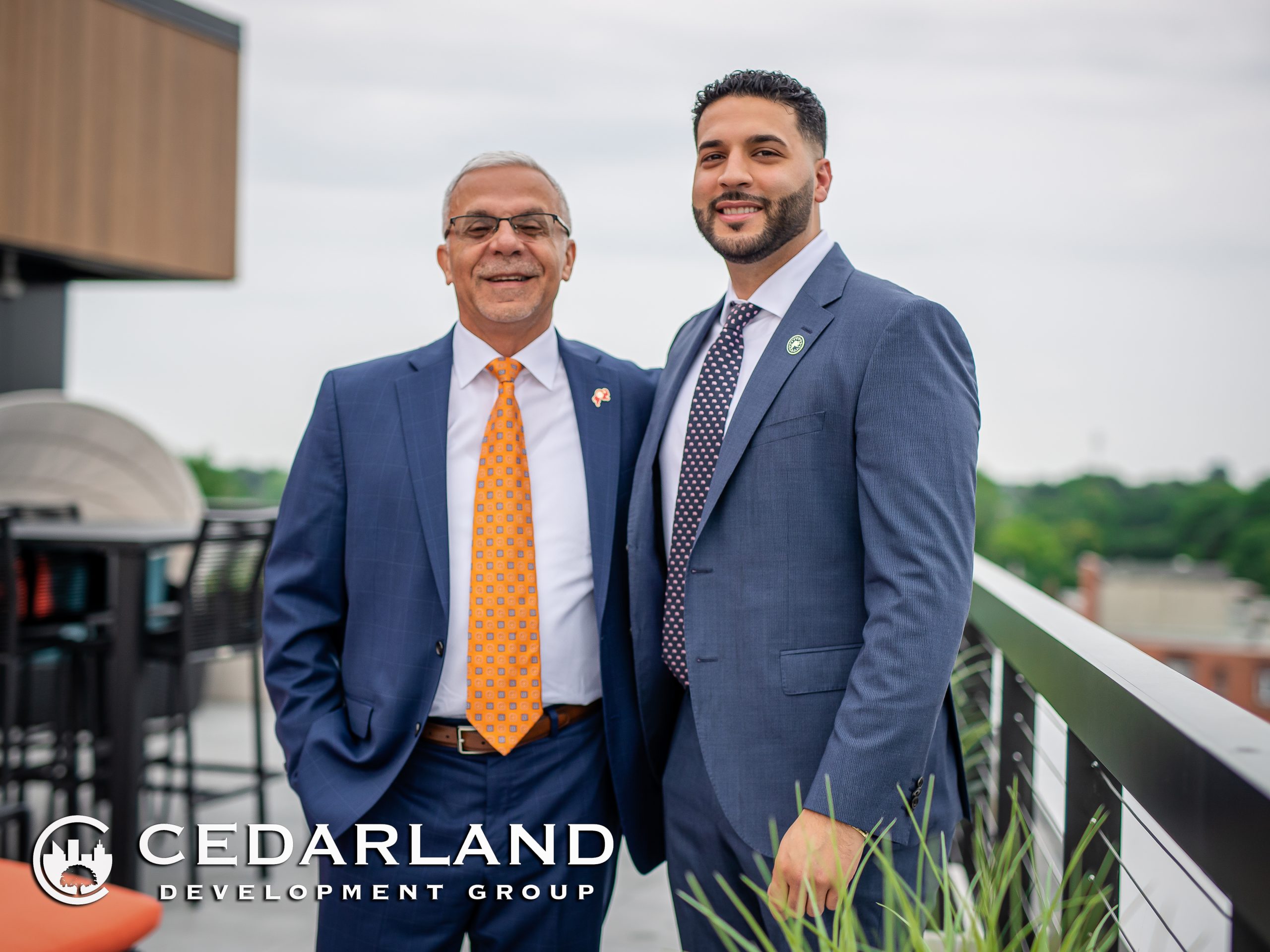 First and foremost, thank you for checking out the Cedarland Blog; your new number one resource for everything real estate and development! It is our goal to provide you with the highest level of expertise in all things real estate and development related to give you the competitive advantage, build an extensive and lucrative portfolio, maintain successful management of your properties, and provide you with first look insight into some of the best properties Buffalo, New York has to offer! But first, a little about us.
Who Are We?
Upon moving to Buffalo in 2013, Dr. Dagher, a former transplant surgeon, fell in love with the City of Buffalo and the amazing community it represented. Dr. Fadi Dagher and his son Kevin began investing in local real estate throughout East and West of Buffalo. Their small portfolio grew from one property, to a few multifamily properties, to a dozen within a few years. As his portfolio grew, so did the desire to have a positive influence on Buffalo's renaissance. By 2015, Dr. Dagher and Kevin formed Cedarland Development. As an ode to their roots, they chose to incorporate the cedar tree into the name of their business, as the cedar tree represents strength, peace, and prosperity.

In the Beginning
Before Cedarland Development was even a thought, Dr. Dagher started small with the acquisition of a small double rental property on Hertel Avenue, a property we are proud to say we still manage to this day. It was through the management of this small property that Dr. Dagher and his son learned the ropes. More importantly, they learned the most valuable lesson of property management. Your tenants are not just tenants; they are family. We repeat, your tenants are family. Embracing this motto is your key to long-term success with low turnover. This motto has served us well as we continue to grow. We are positive it will do the same for you.
10 years ago, we jumped into our first large scale project when we purchased the Holiday Inn Hotel in Grand Island, New York. Now, we cannot say the transition was smooth. Nothing ever is! Shortly after realizing it may not be the best fit for us, we made the decision to sell the property. In that time, we gained hands-on experience working with larger acquisitions and utilized the lessons we learned to expand and create what Cedarland Development Group is today.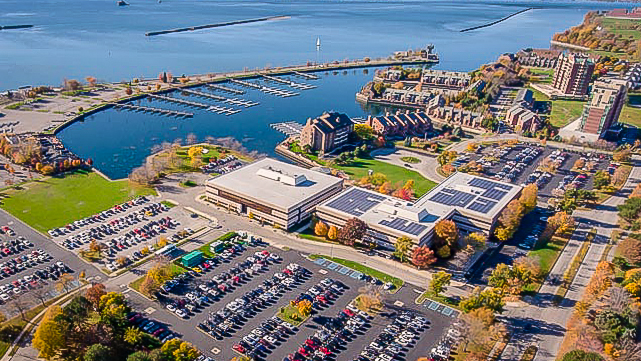 The Growth of Cedarland
In 2014, we purchased Waterfront Village Center, a 230,000 sq ft commercial office space along Buffalo's precious waterfront. Combining exceptional customer service, property management, and construction management, we were able to stabilize the now class A property by updating over 80,000 sq ft of modern turnkey office space. We acquired Waterfront Village at an average 65% occupancy rate; Today, Waterfront Village Center sustains a 98% occupancy rate and is home to long term national tenants that provide hundreds of jobs locally. Figuring out how to maintain the value, impact, and growth of a building this size set us up for an opportunity to bring in outside investors.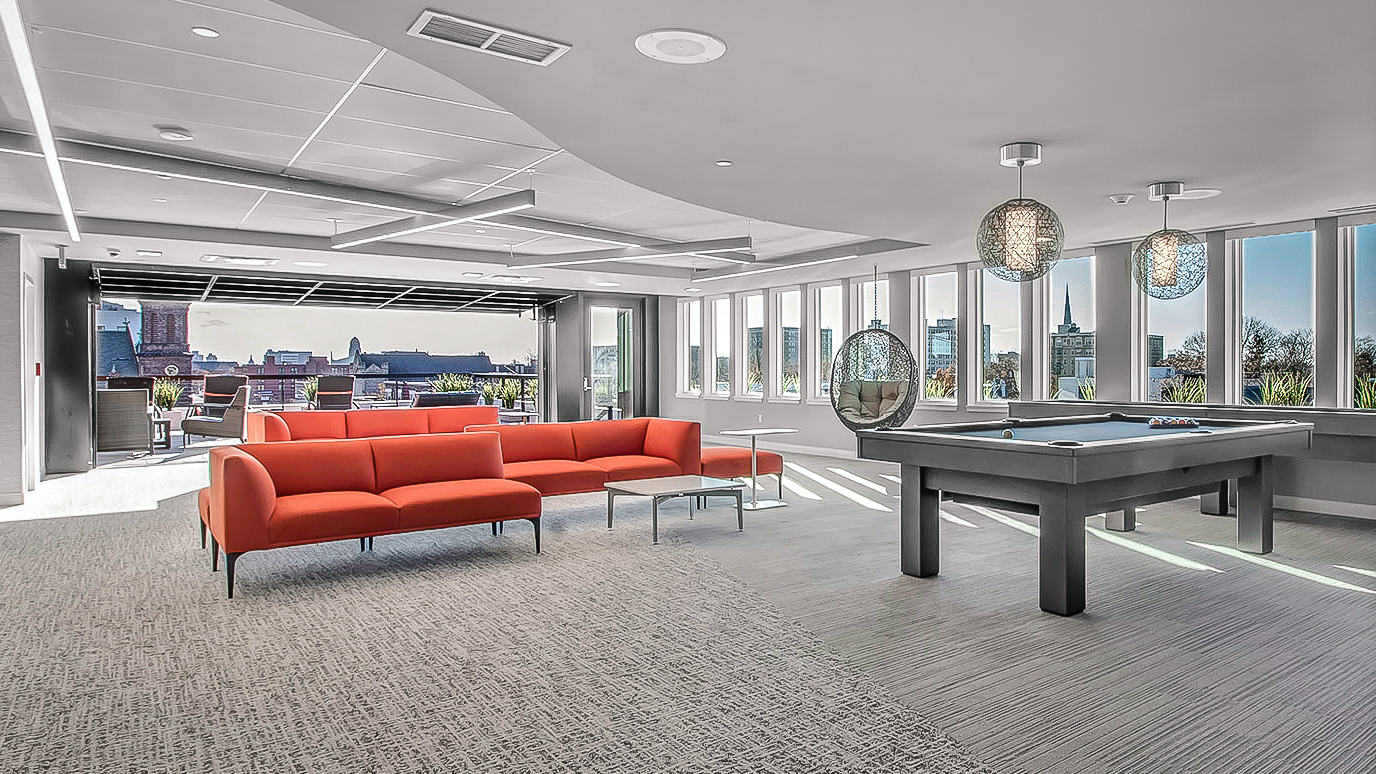 Fast forward ahead, we are now celebrating our two-year anniversary of one of Downtown Buffalo's largest luxury apartment complexes, The Grid. Working in the medical field for many years, Dr. Dagher knows the immense amount of effort and discipline needed to excel in the field. Thus, we created The Grid, over 217 efficiently-designed, luxury apartments in the heart of downtown Buffalo, with easy access to the Buffalo Niagara Medical Campus. Our goal was to create a comfortable, upscale environment in which all the amenities streamlined living, working, and entertainment under one roof. A goal we are proud to say we executed with precision. Equipped with unparalleled luxury amenities including a full 24/7 fitness center, multiple co-work stations and conference room, VR gaming room, and our incredible rooftop lounge, The Grid is guaranteed to be a place you are proud to call home. Located adjacent to the Gates Vascular Institute, Conventus Building, Roswell Park Cancer Institute, Buffalo General Hospital, Oishei Women's and Children's Hospital, and UB Medical School, The Grid holds a special place in our heart, and is proud to allow some of the brightest the medical field has to offer to truly live connected.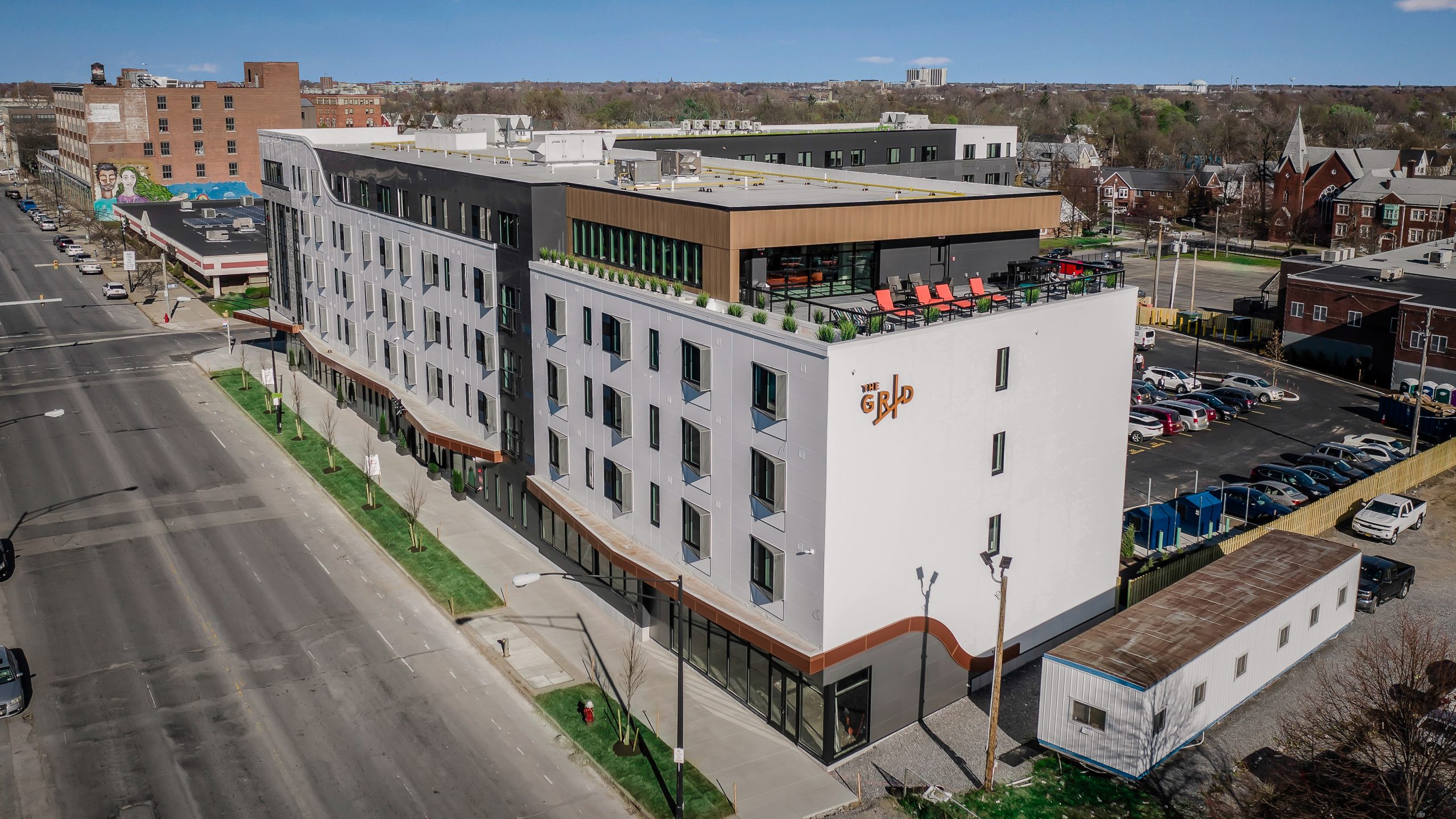 The Future of Buffalo, N.Y.
As we continue to grow, and continue to fall in love with this city, our goal remains the same. Revitalizing and strengthening this great city through community-based development is at the forefront of our aspirations. That starts with listening, showing up in the community, learning about the day-to-day experiences that residents have, connecting with nonprofit organizations, and ultimately co-creating a strategy that will meet a degree of those identified needs. Strengthening the fabric of a neighborhood and local economy takes a long time. We hope to be one piece of a larger movement set forth by the devoted and brilliant minds who are committed to fostering these kinds of changes in Buffalo.
Affordable Housing: Our team has been exploring ideas and opportunities built upon the community's needs that will activate 950 Broadway with new life. This year things started to fall into place. We're happy to share that we are bringing 28 quality affordable housing units to East Buffalo within the next year. We've learned that collaboration with local organizations and development groups is essential to the impact of affordable housing projects. Additionally, we've partnered with CSD Housing to bring a development concept to Broadway-Fillmore. This project entails the acquisition and conversion of 32 consecutive vacant lots on Playter Street into a mix of residential housing options (apartments, duplexes, and single-family styles). We hope to break ground on Playter Gardens this year; bringing a total of 88 new residential units (studio, 1, 2 and 3 bedrooms) to East Buffalo.
Early Childhood Development: In order for our city to truly prosper, early childhood development initiatives are essential. The Community Action Organization of Western New York (CAO) provides eligible children with the opportunity to get a head start on their academic and developmental growth at no cost, while allowing the parents to go to work worry-free. These integrated services tremendously increase the potential of multigenerational success. To make this possible we are utilizing our strengths to build the CAO a strategically designed fully functional 13,000 sq ft space on the first floor of our 950 Broadway location. This project will be breaking ground with an anticipated start date of December 2022. If you, or someone you know might benefit from this program, we encourage you to click here and learn more!
Indoor Hydroponic Farm at 950 Broadway: Coming next December at 950 Broadway is a 9,000 sq ft indoor urban farm growing high quality, pesticide free veggies for the community! The farm will participate in the SNAP Double Up Bucks program to ensure that the food grown is made available at an affordable cost to local residents. We're excited to team up with incredible local organizations who are seasoned in urban farming, food distribution, and supplying Buffalonians with healthy, nutritious veggies year-round. Stay tuned for updates on this project and exciting announcements next month!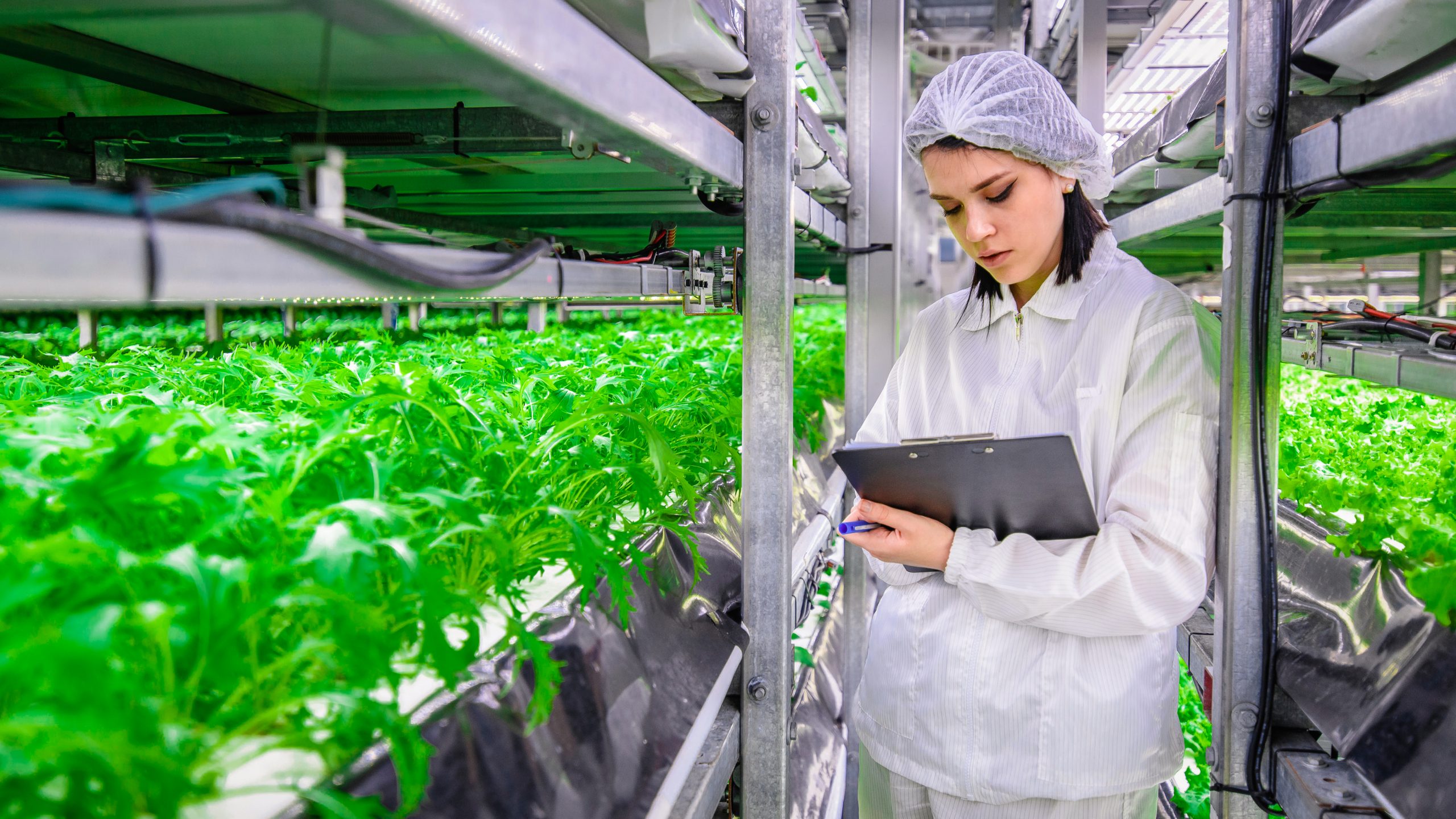 Property Spotlight